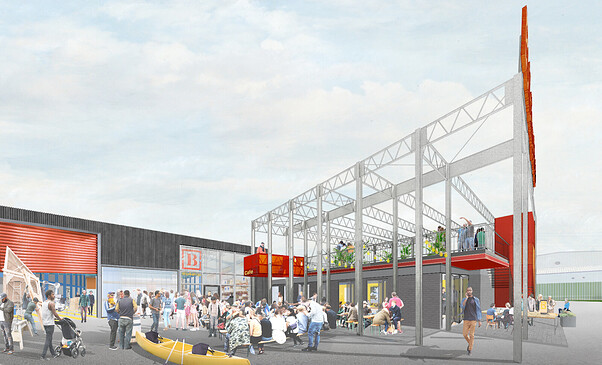 Thursday 2nd December 2021 18:00-21:00
For the first and last time in 2021 we're holding an Open Workshop London meetup at the brand new Building BloQs workshop in North London.
OWL is a meetup where the staff, directors and trustees of open workshops across London and the home counties can chat, share experiences and collaborate.
We'll start with a tour of the amazing new BloQs workshops that have been years in the development from 18:00. Then at 19:00 we'll try our hand at our first hybrid meeting online and in-person using a couple of speaker phone devices loaned by University of the Arts London.
The in-person meeting will be accompanied by BYO food and drinks to share with others.
Join online
People who want to join us from home will be able to join the meeting via Zoom from 19:00-21:00 or thereabouts, as soon as the tour wraps up:
As this is a meetup for workshop staff, directors and trustees we'll ask everyone to introduce themselves and their workshop with their webcam on at the start so we know who's joining us in the meeting.
Getting to Building BloQs Safely
Tom (UAL) & Al (BloQs) want to ensure everyone attending OWL is safe on the way between BloQs and the station. We'll be organising a walking + bus group from Tottenham Hale station leaving about 17:40.
The group will take the 192 bus from Tottenham Hale station to Sedge Road bus stop. After this we'll walk the 5-6 minutes to BloQs, which is through some very quiet and dark areas, which is why we're offering this walking group to ensure everyone feels safe.
COVID-19 Safety
We ask that all in-person attendees are double vaccinated and also have a negative LFD within 72 hours of the start of the event.
If you are not feeling well in any way, even if it's not COVID like symptoms, we ask that you stay home and join us online to avoid making others unwell with seasonal colds and flu.