Last year, we (Swindon Makerspace) moved into our first private space and suddenly had to fit out a quite a large space on the cheap. To keep cost down, we ended up building a lot of the furniture/fittings ourselves and published the designs such that a lot of the membership could get involved with the construction:
https://github.com/UKHackspaceFoundation/resources/tree/master/Furniture%20Designs
The 3 core designs were folding tables, side benches and simple bar stools: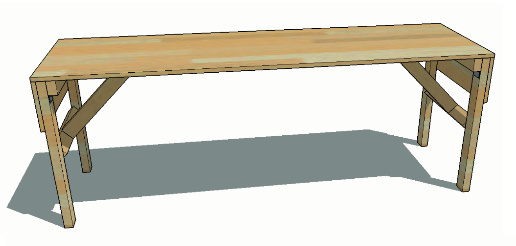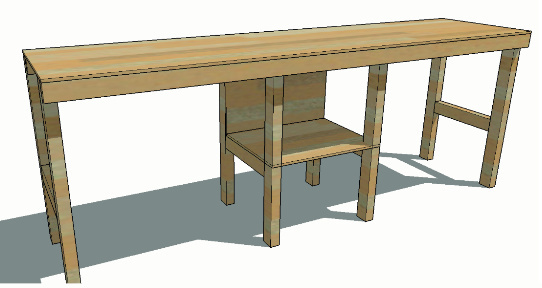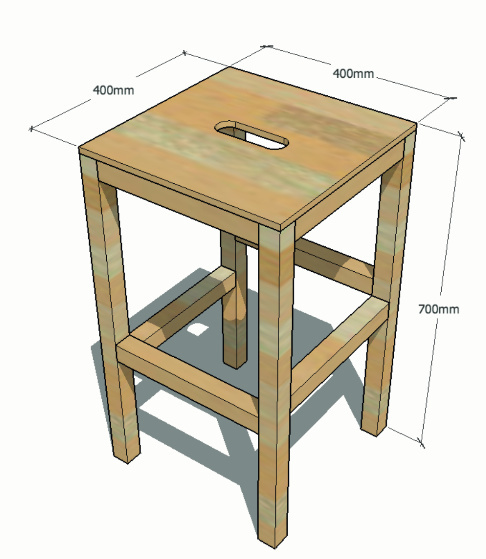 We able built about 30m of shelving, but haven't got round to drawing up plans for that (can do if anyone is interested).
In a couple of months we hope to start construction on a mezzanine floor, which will bring the need for some further furniture designs… in prep, I'm curious to know if other spaces have designed/built their own furniture, how successful it's been and/or if you have pictures/plans to share?